Welcome to Top Self Storage
Top Self Storage serves Florida's need for customer-focused self storage. We work hard and do whatever it takes to earn and keep your business by exceeding expectations and redefining what a quality self storage experience can be. At Top Self Storage, our customers come first, which allows us to prioritize your specific self storage needs.
Specializing in residential, commercial, and business storage, Top Self Storage provides self storage solutions designed for Florida residents. No matter what your self storage needs, we have a unit to satisfy your specific requirements.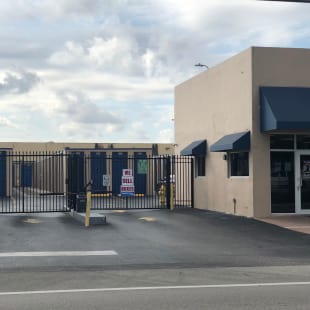 Why Choose Top Self Storage
In addition to customer service that exceeds expectations, Top Self Storage takes pride in our comfortable and convenient facilities. Customers feel at ease storing their belongings at a clean, well-maintained facility with 24-hour security monitoring and electronic gate access.
Top Self Storage Advantages
Bilingual staff speaks both Spanish and English
On-site storage professionals to answer your calls, not a call center
Customer service with a "whatever it takes" attitude
Electronic gate access and security systems in place
Convenient locations, access hours and wide driveways